Instant quote & price calculations
Offer your clients and customers a quick price calculation with FleetMaster. Whether you're in rental, leasing or a dealership, we can help you, your sales and first-line managers give price estimates in no time. Generate a quote instantly for an existing asset or configure a new one with our easy-to-use configurator.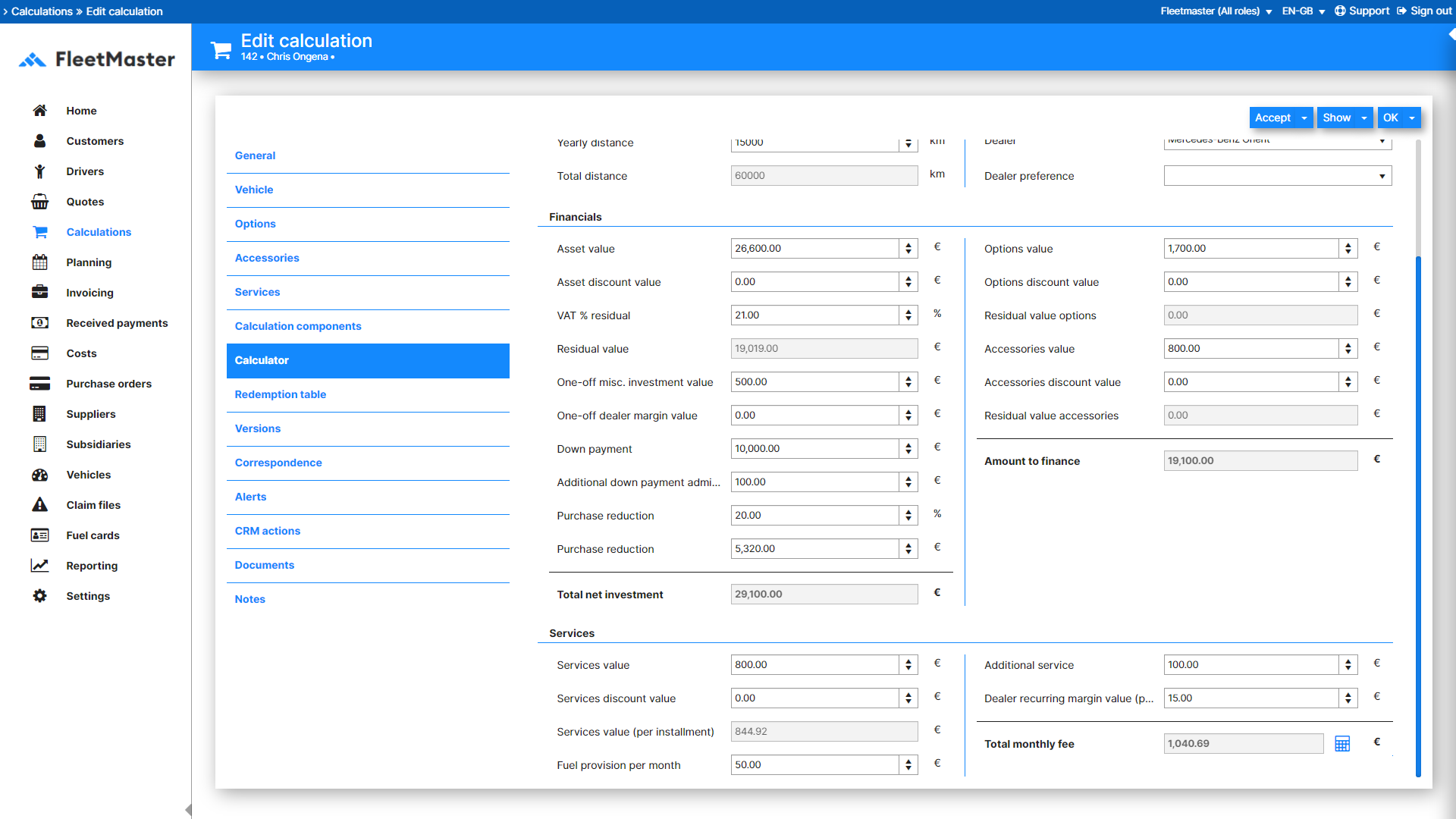 Availability
FleetMaster can help you find the right asset for each of your customers' requests. Schedule activities well in advance based on your fleet utilization or use our just-in-time asset allocation board with easy drag-and-drop functionality.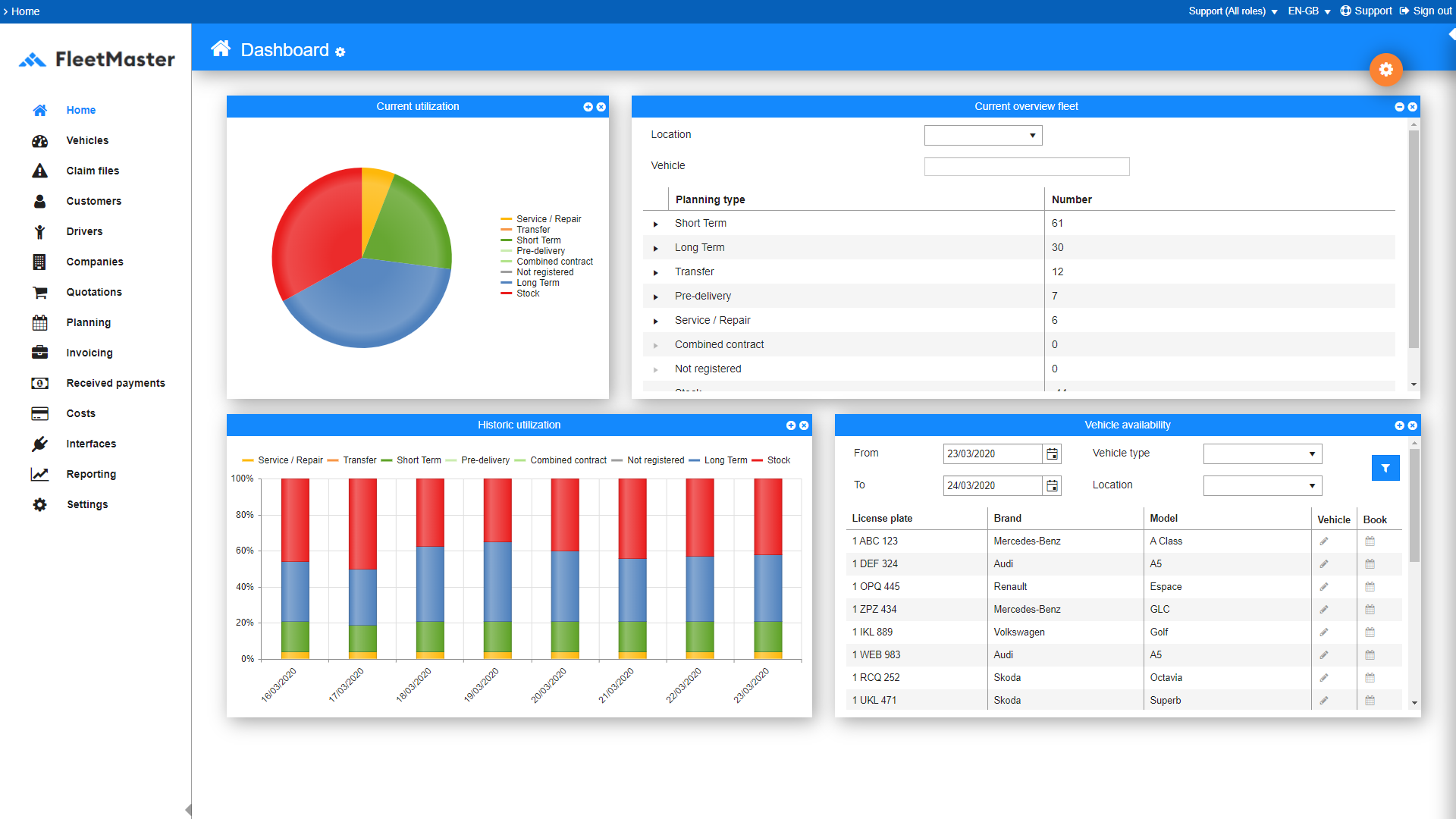 Approval flow
Define your own roles and permissions and FleetMaster will guide your users and customers through a clear and smooth approval process. You can rest assured that the right asset gets to the right place as efficiently as possible in a controlled environment.