Operational and business intelligence
Reports are perfect to improve your workflows and gain knowledge. From quick overview lists to detailed and insightful reports, both are available in FleetMaster. Use operational widgets to get through your work effectively while the business insight reports show you tons of data in a comprehensible way, so you can tweak your operations where needed.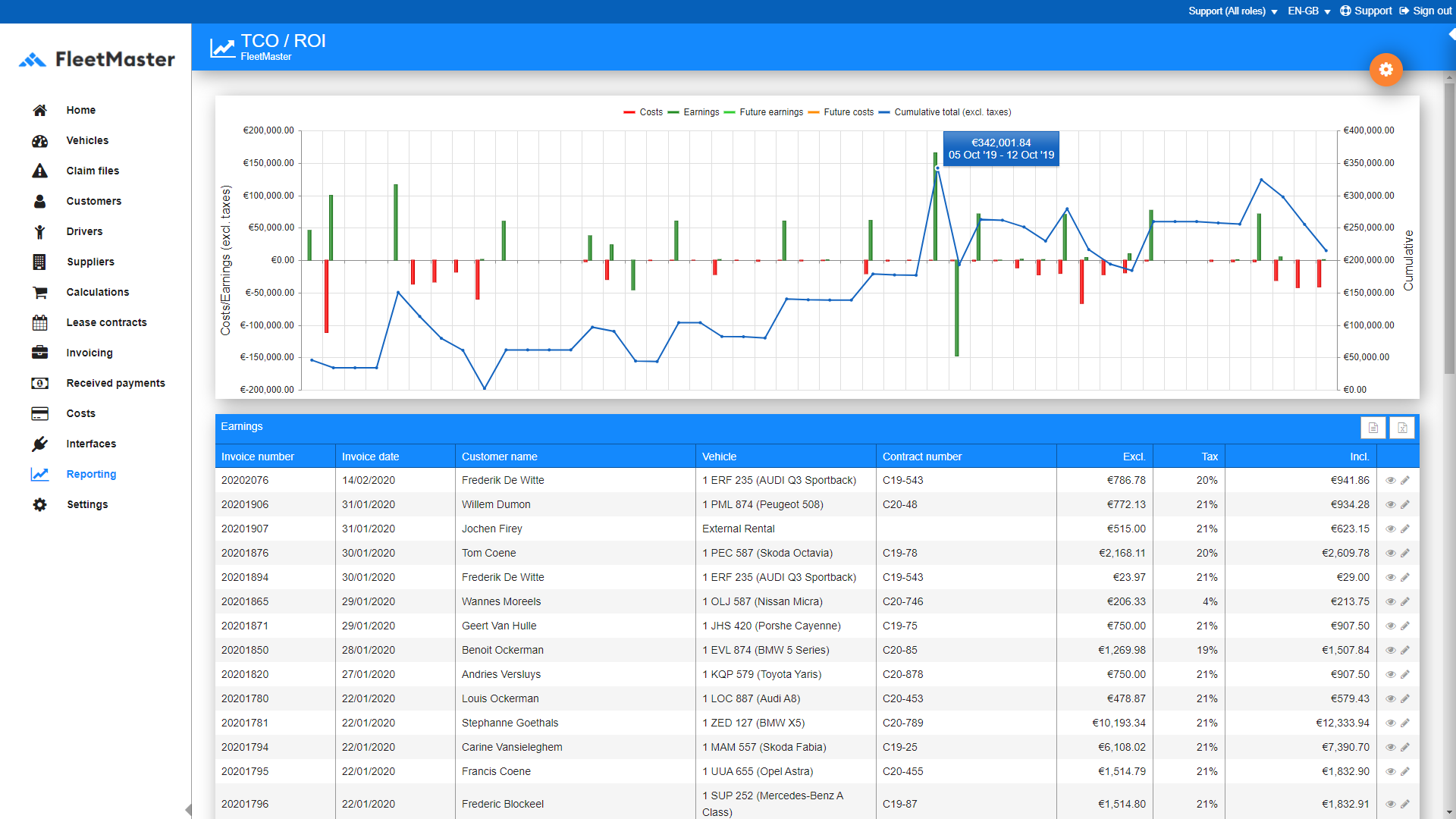 Integrated and customised
FleetMaster has an open architecture and thanks to the API and customisation possibilities its flexibility knows no limits. We'll fit seamlessly into your IT ecosystem while your users can work in an environment adapted to their work.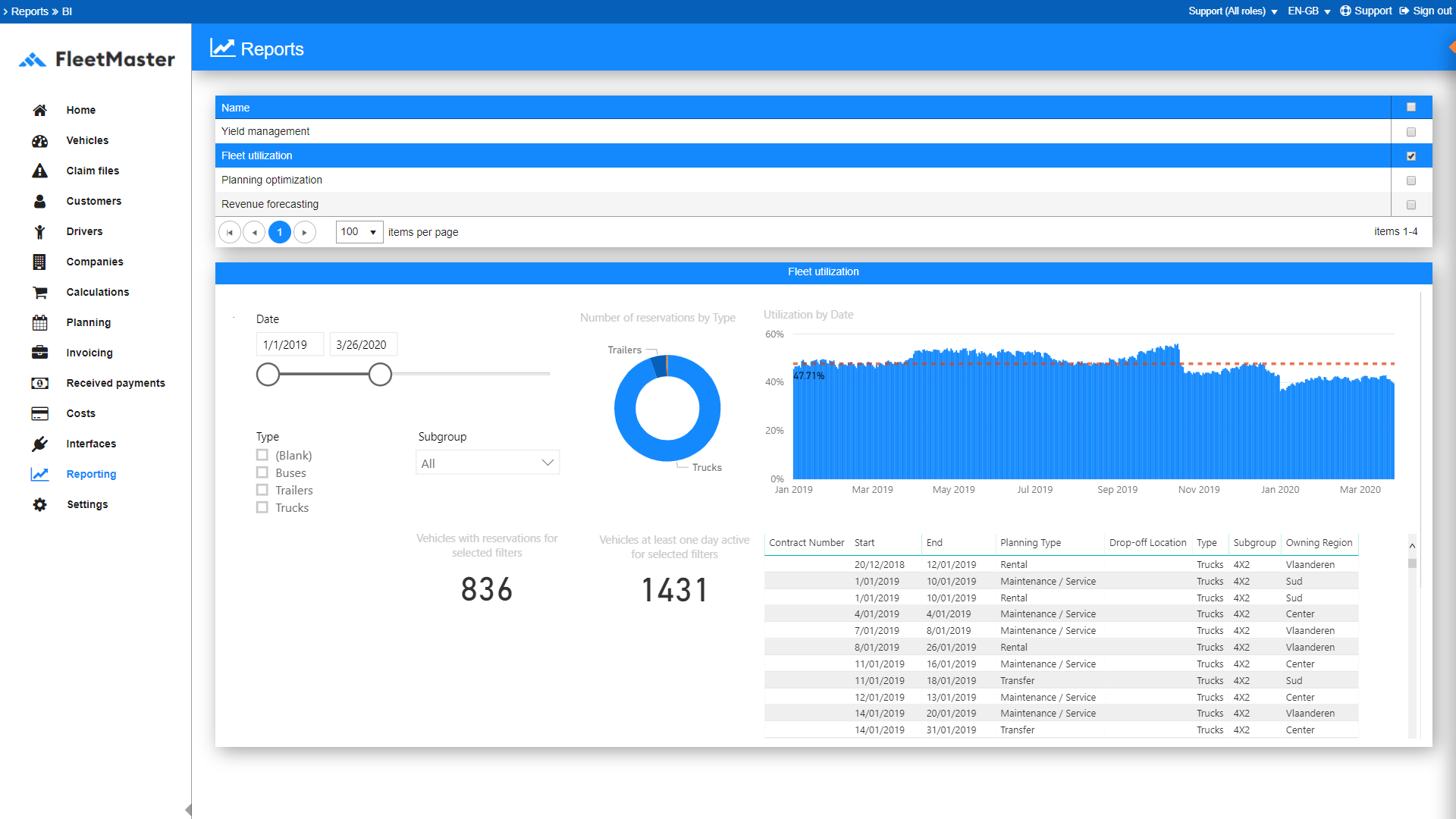 All tools are automated
Automated, paperless data flow and communication creates room for you and your co-workers to focus on the important work at hand. FleetMaster helps you grow and evolve without you even noticing we're there.