Invoicing flows
FleetMaster can be set up with your customers' preferences so your invoicing can run automatically. Our application supports all types of invoicing flows by adapting its pricing and automation rules to your business. Let FleetMaster do the work for you.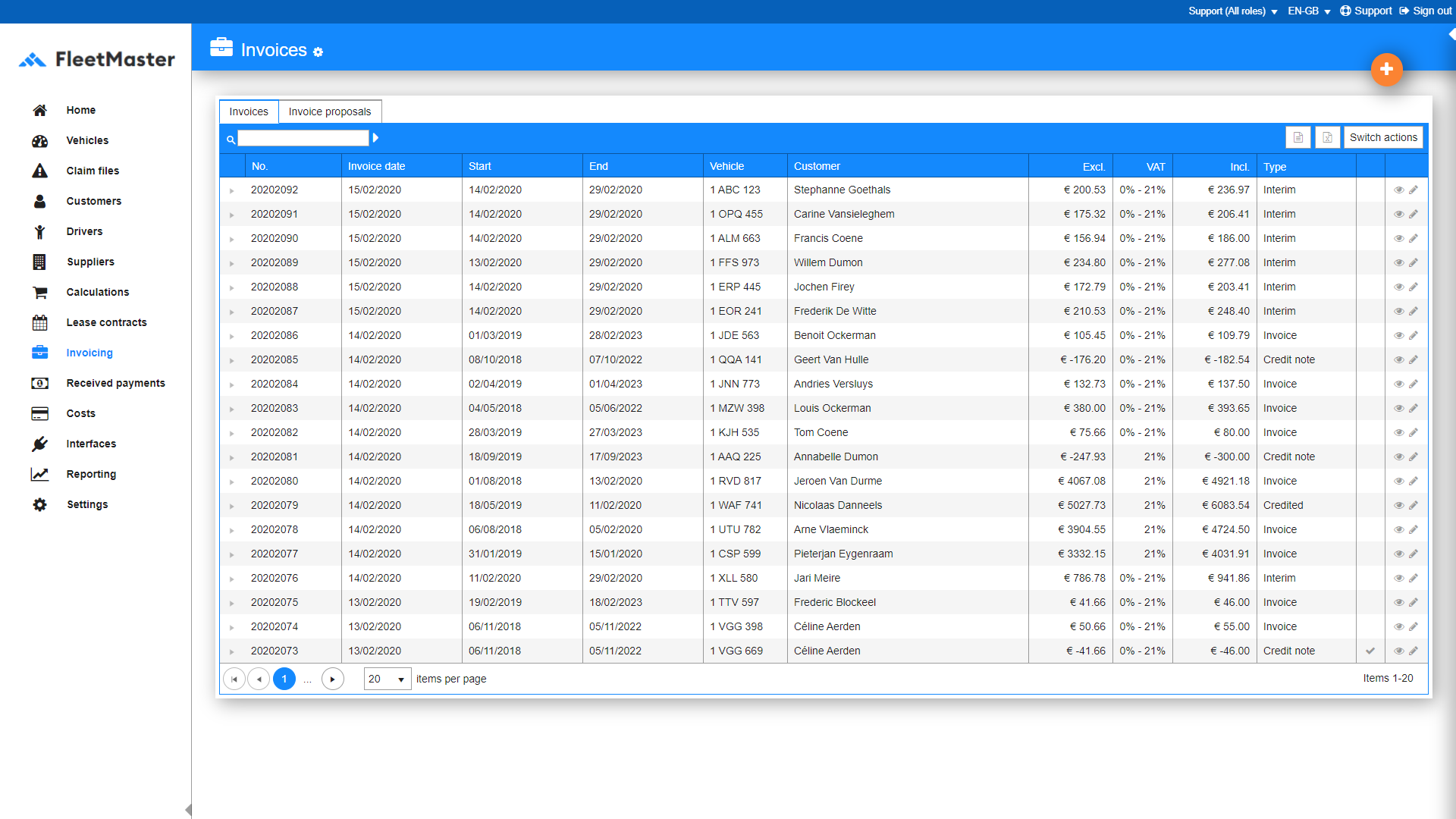 Built-in pricing engine
The built-in pricing engine finds the correct rental, fuel and mileage prices automatically for your reservations. You can add accessories, services or upgrades effortlessly to fit your customers' needs.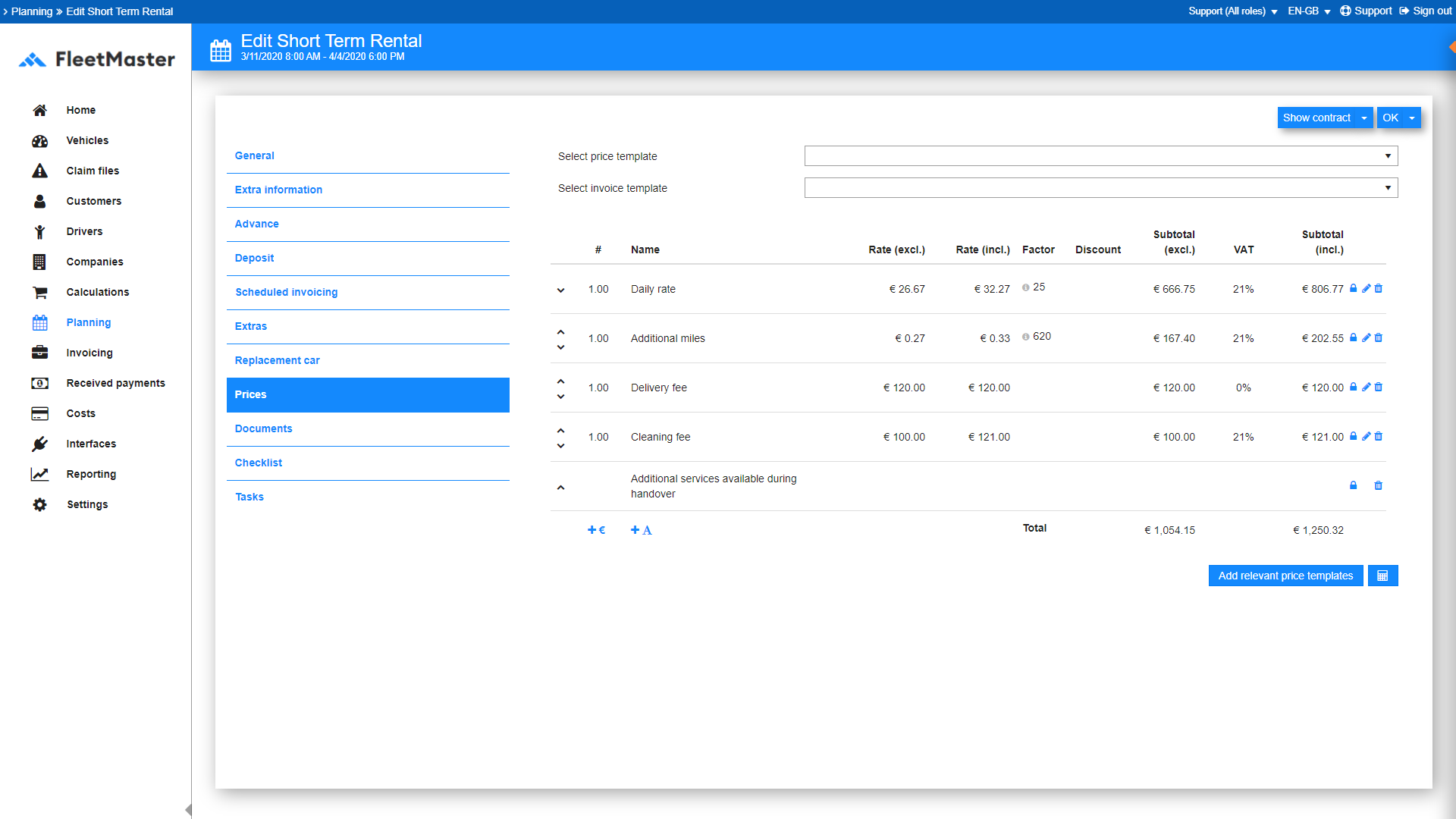 Payment follow-up
Doing follow-up on your payments with FleetMaster can happen manually or automatically. We always integrate with your accounting software and with payment terminals. You'll receive notifications on what's still pending. And did you know we work globally so you don't have to worry about different currencies and conversion rates? We offer them all.