Centralized overview
In FleetMaster, all your costs are managed in one place. You can see all costs and revenues of your assets' life-cycles, which are turned into a detailed overview with ROI insights. Handy, right? Integrate with fuel card providers, fine management systems and your accounting software to have a complete overview and to enable automated cost processing and charging.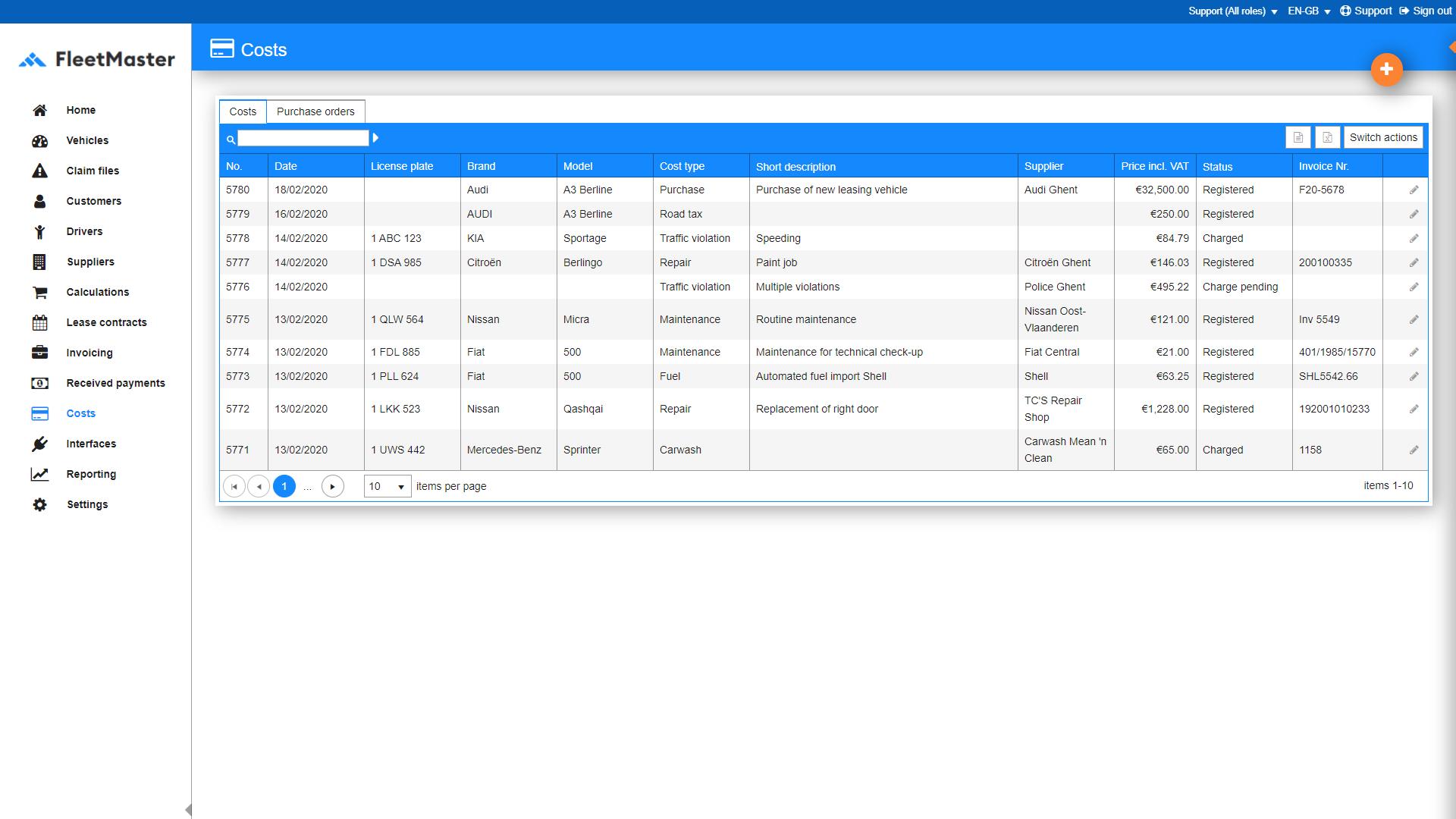 Claim files & damages
Creating and following up on claim files is easy with FleetMaster. From initial registration and adding damages with our mobile application, to wrapping up the case with repairs and insurance payments: You and your stakeholders have all the information and tools they need in FleetMaster.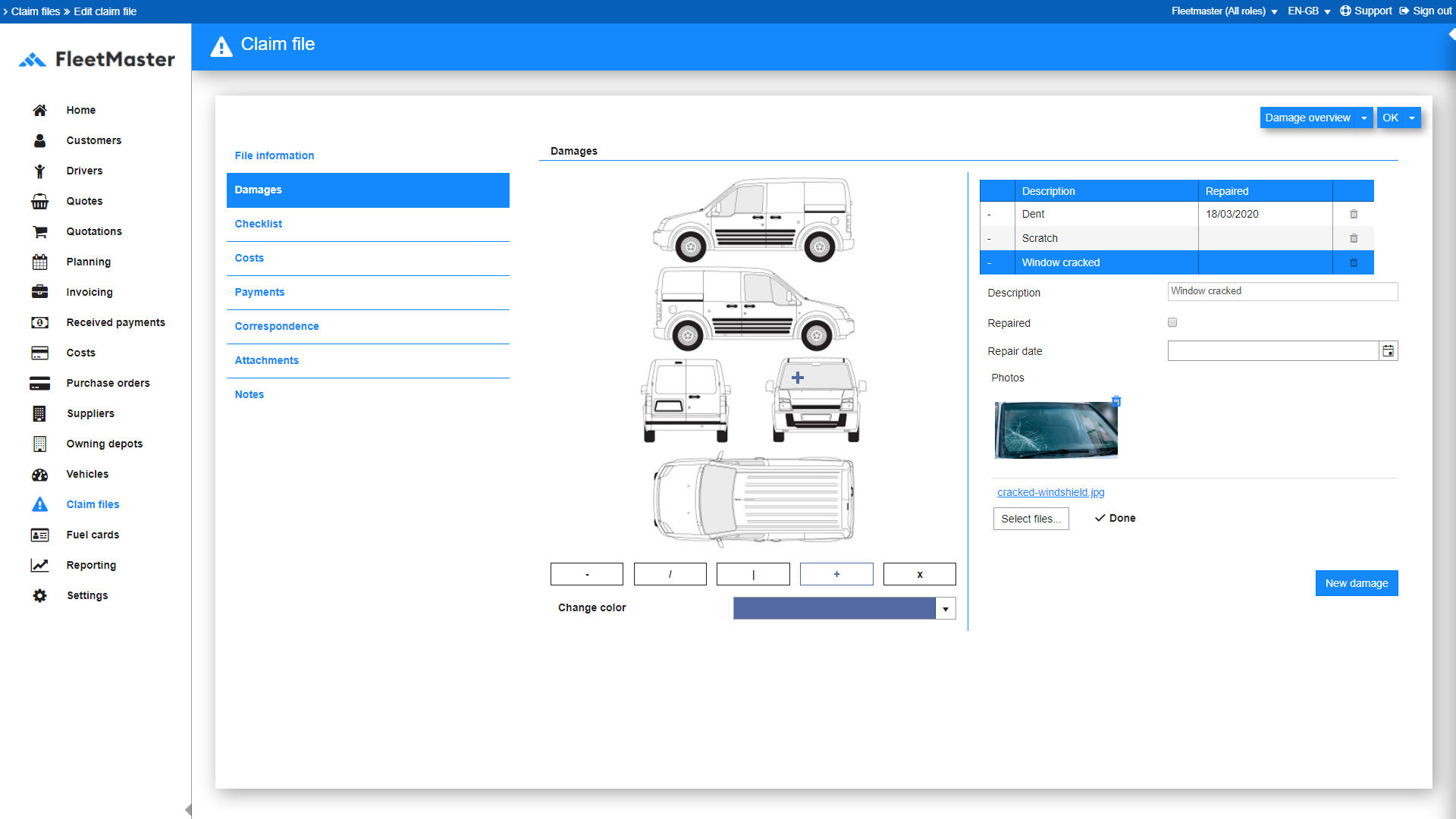 Purchase orders
FleetMaster also manages your purchase orders and who to inform before an actual cost is made. This way, you can compare the total cost with the issued purchase order automatically and keep your costs in check.